Go Back
PV TECHNOLOGY BUSINESS MANAGEMENT
---
Academic research on entrepreneurship training has delivered some interesting findings in recent years, and we think it's time for a fresh look at business training and development for SMEs based on update technology and real support after training. There's one particular stream of research we've been following closely for several years now, and which we think has the potential to revolutionise entrepreneurship training.
At IST, we think a new approach to entrepreneurship training and development is possible. Instead of training entrepreneurs and their teams in a series of technical knowledge, business concepts and then support them through providing solar project in PAN India and encouraging them to establish solar business.
we expect to show that IST SMEs who participate actively in solar business will increase revenues, improve profitability and create jobs more quickly than those that don't.
If you want to become successful solar entrepreneurs, meet with IST career advisor and know more.
---
Sponsor Ad
PV Solar Techno commercial Training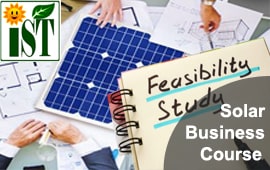 Online Advanced Certificate

in PV Technology & Business Management

This course covers

technical details

needed to assess potential residential, commercial PV projects and to present accurate proposals. Discussed in detail: safety, site analysis,

design, performance, costing, subsidy, financial-benefit

analyses, financing options ...

Admission going on
PGP in "Renewable Energy Project Finance"
10 Months PGP in "Renewable Energy Project Finance"
personal leadership education collegiate course. Certification offered by Institute of Solar Technology (IST) in academic partnership with University of Petroleum and Energy Studies.
Solar
is a leading renewable energy
investment advisory boutique
, focused on solar PV and become
finance specialists
. Solar has combined its
investment management and project financing
, with its deep knowledge become successfully
developer and advisor
throughout the globe.
This course covers
technical details
needed to assess potential residential, commercial Renewable Energy projects and to present accurate proposals. Discussed in detail: safety, site analysis,
design, performance, costing, subsidy, financial-benefit
analyses, financing options ...
The courses hosted on IST are in 4 quadrants –
(1) Live video lecture, one to one interaction for clearing the doubts.
(2) Previous Video Class, Practical Session Video,
(3) e-book, IST E-Library and
(4) Project and case study submission,
(5) online examination.
Project Development -
(1) Biomass Power Projects
(2) Wind farm developments
(3) Solar Rooftop and MW Project
(4) Project Costing and Pre-feasibility
(5) Project Finance Analysis
Call for Admission
Rating:
Tag:
online, elearning, lms, virtual class, solar business, solar engineer, PV System Design, CAPEX, RESCO, PV software, Project feasibility, Financing, Due Diligence,
Testimonial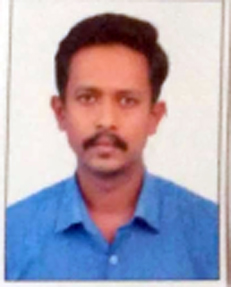 Course Covers from Basics to Technically in-depth Knowledge of Solar with Financial Calculation. Simplification of complicated Technical terms. Gives Basics knowledge of Financial calculation in the simplified matter as most of us are from non-financial background. The In-depth knowledge of Instructor in Designing of Solar PV generation & Techno-Commercial aspect of Solar PV Projects. The Positive Aspects to encourage to do business in various Opportunity in solar PV generation.
- Niket Suresh Sali,
Dy. E.E. at Maharashtra State Electricity Transmission Co Ltd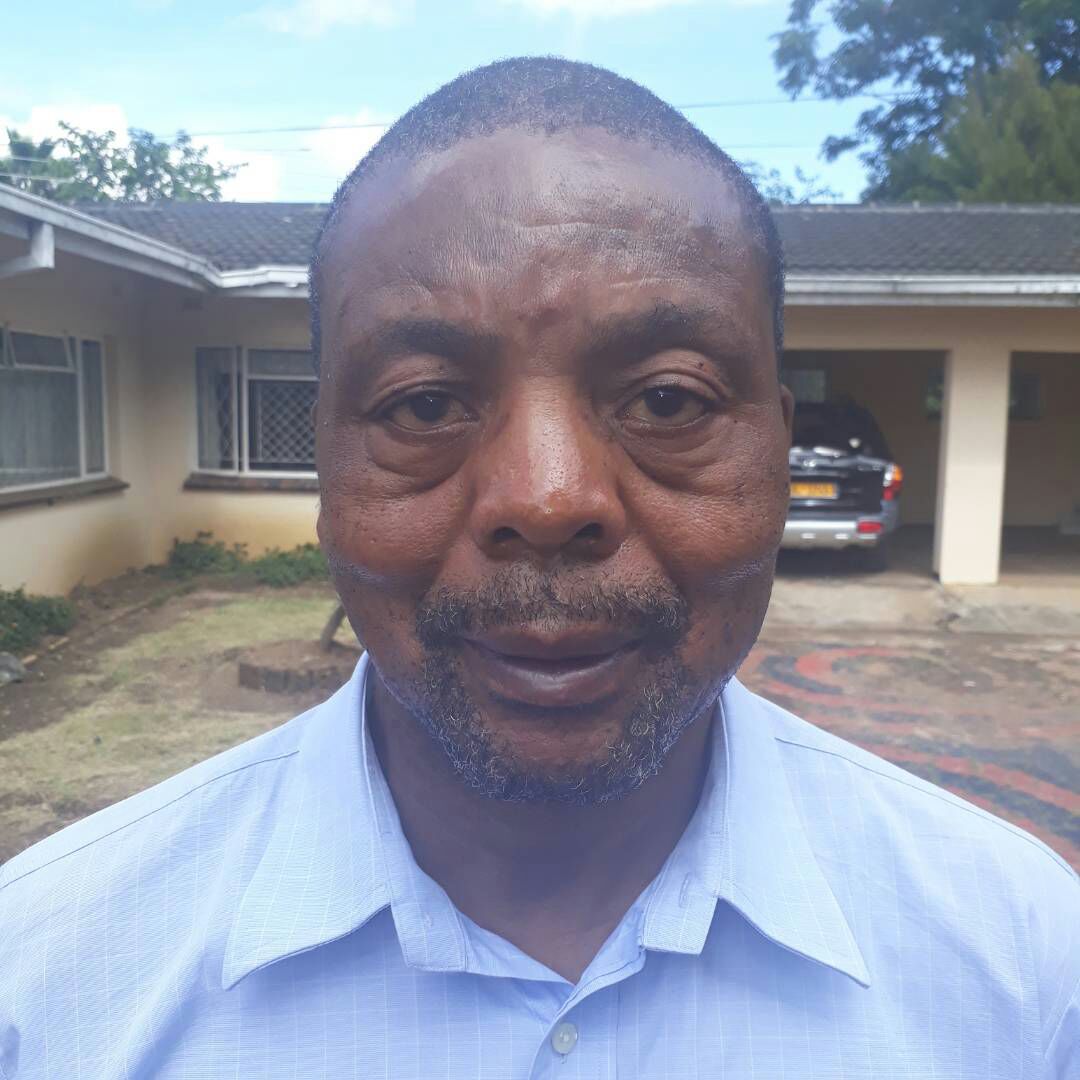 The presenter had a very good l knowledge of the solar business in India as well as of Solar Technology so I got some very good ideas that can also apply to my market. Understanding the solar system especially the DC part as well as the whole planing and feasibility process. Coming from an Ac background and working with some solar technologies from time to time I realized that there was so much I had been missing. I am now more confident to tackle the solar market. They helped consolidate the lectures on design as well as appreciate practical aspects of wiring as well as mechanical installation. lST very well structured and comprehensive programme. Excellent investment for anyone wanting to venture into Solar business.
- Isaac Farayi (Zambabwe),
Director at Africa Infrastructure Consultancy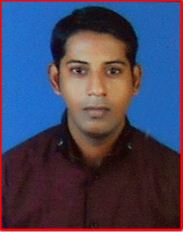 Good Training got lot of education of solar. Good platform to know solar
- Mahesh Anant Gujar,
Proprietor, Swarajya solar tech
News Update
"All states and ports are requested to identify land parcels of 50-500 acres for setting up renewable energy manufacturing and export services hub," said Anand Kumar, secretary, MNRE, in a twitter post recently
---
Vikram Solar Awarded 300MW Solar Project by NTPC
---
Customs offices shall remain open without any restriction with effect from 20 April' 2020
---
For now No penalty for not installing rooftop solar plants in Chandigarh
---
Talent + Training + Teamwork = Startups Entrepreneurs Success Way
Talent:
Successful entrepreneurs are definitely born with traits that help them succeed. But it's rare that anyone is born with very high levels of all talents. If someone is born without a lot of natural entrepreneurial talent, support and development will help that person. Those with lower levels of talent will still benefit from support and development, but they likely won't achieve that same level of success.
Training:
The best way to learn is by doing. Through our structured, step-by-step curriculum of training and challenging business-building assignments, you become as the Founder of an enduring company.

First, attaining a deep level of knowledge, expertise and skill in a particular field could help lead to the start of a more sustainable, high-growth business.
Teamwork:
IST is a collaborative ecosystem, where people of all skill sets, backgrounds, and experiences share ideas, best practices, metrics, and feedback. Why? Because helping each other and sharing expertise leads to faster iteration, more efficient innovation, and faster market growth. So no matter how great the idea and how impatient the entrepreneur, IST can help build the basic skills, knowledge and connections people need to start something of value.